Everyone Is Welcome! Our preschool is for three- to six-year-old children from all backgrounds. 
English Is the Primary Language! Children experience language and culture firsthand from teachers and other students.
Christian Education! Our foundation is the Bible. We nurture love and respect for all people.
Flexible Schedule! Children may attend from three to five days per week. Extended care is available before and after school.
Please follow the links below for more information about New Hope Preschool.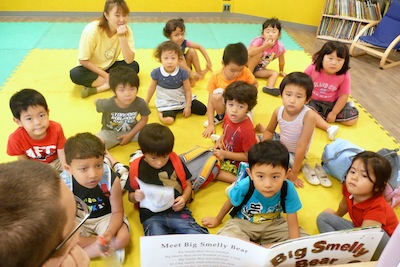 Parent and Student Testimonials
If you have other questions, feel free to contact us!