Friends Were Like Brothers and Sisters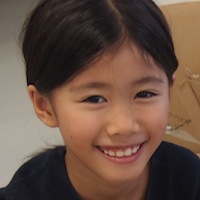 My name is [...]. I graduated New Hope Preschool in 2012. And after graduating, I actually went to New Hope Elementary School for 1 year. I really didn't want to graduate preschool. And my friends were like my brothers and sisters, and teachers were like my parents.
At the time I was in preschool, I could already write at least my name and the letters "A," "B," and "C." And I think that's because our teachers were very nice and also taught a lot but they never pushed anyone to study English so hard.
At class, we had park time, Bible time, and we did art. We also studied English as well. After class, some of us played at the park across the street. That park is a very fun place. And I normally went to the forest and played there with my friends. We made a house with branches! The park was a paradise for me.
I'm glad that I graduated from New Hope. Thanks to all the teachers in preschool and thank God for everything. I'm proud that I was a student at New Hope.
The "God Made You Special" Preschool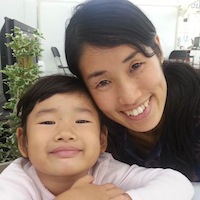 The other day [my daughter] came up to me with a smile on her face and said, "God made you special!" I felt so happy. In fact we chose this preschool a year and a half ago, because one of the staff had said that they start each day praying that they will be able to serve the children. They respect and cherish the character that God gave each child.

At first, my daughter couldn't speak any English and went to school nervous every morning. Then her first time came up to be the line leader and walk in front of the other children to the park. My daughter is quite slow at getting ready and walking, but none of the other children rushed her or made her feel bad. Instead, they said "[She]'s still slow, so everybody walk slow and don't push." They all adjusted their pace to hers.
My daughter has happily told me about other times too that the older children helped her, and it struck me that they had been influenced by the attitude of respect for each child's character that the teachers have.
A Truly Special Place for My Son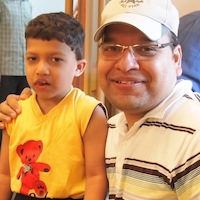 I must take time out to express my sincere gratitude for 'The New Hope Preschool.' it is a truly special place for my son. He and other children are found very happy in this school.  I have seen they are growing educationally, physically and combination with loving disciplines to each student. Here, children have fun, art, music, dance, gym and friendly environment. The teachers and supporting school staff are competent and caring personally to each student of the school. -Sachin Shah
It's Not Only a Preschool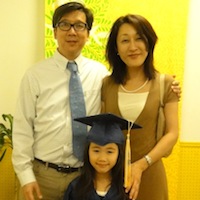 It's not only a preschool; it's a place for me to grow as a father.

My daughter should explain how she enjoyed life at New Hope Preschool. Here I explain how I have grown as a father through New Hope. I really did not expect this result! This place inspires me!
I am not sure what you are looking for for your child. Maybe you are a looking for a preschool that focuses on fun with high energy teachers, or a preschool that will discipline your child strictly. If so, maybe New Hope Preschool is not the best choice. But if you want your child to be brought up by teachers who care for and love your kids, and if you want your child to brought up in a loving and encouraging environment, a place to learn how to get along and with kids of different ages and learn how to care about others, a place to develop a good sense of responsibility and the right value set, New Hope Preschool is the right place.